Let's say that you decide you want to have your air ducts cleaned (great decision!) so you begin researching the best companies in the area. After reading fantastic reviews and talking to family, friends, and neighbors that also give great reviews, you decide to hire Five Star (excellent choice!). When you call to ask a few questions about pricing and scheduling a technician, a customer service representative asks you what type of HVAC system you have in your home. Would you be able to answer that question?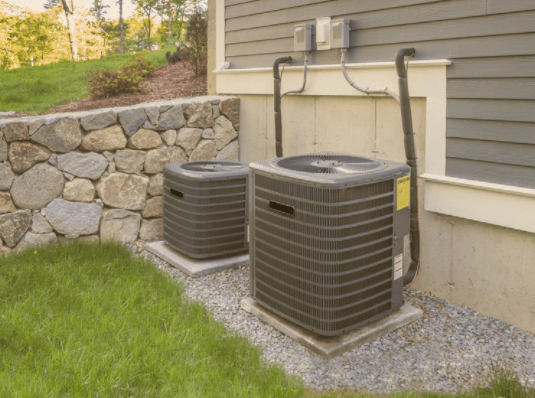 Types Of Residential HVAC Systems
Most residential homes have one of the systems listed below:
HEATING AND COOLING SPLIT-SYSTEM
This is the most common type of HVAC system. The system has two units, one for heating and one for cooling. These systems have both indoor and outdoor units, where the cooling system is outside and uses refrigerant, compressors, and cools to cool the air and a fan to blow out hot air. There is also usually a heater, located in a basement or other storage area of the home, which uses gas to heat your home. The heat is spread using a fan or evaporator to circulate the air. Most of these systems also have an air purifier and humidifier, and it also uses a traditional thermostat.
HYBRID SPLIT SYSTEM
This system is similar to the heating and cooling system, but with a few differences. The hybrid split system can lower energy costs with its electric hybrid heating system. It can switch between gas power (quieter and more complete) to electric (more efficient and less noisy). The homeowner can decide how they want to heat their home. This system is much more beneficial in milder climates, where homeowners can take advantage of it when it isn't too cold and heating their home using electric will suffice. This system uses traditional air ducts and thermostats but has the advantage of conserving energy and reducing utility bills.
DUCT FREE (MINI-SPLIT)
This system has much higher upfront costs, but also provides more benefits for specific needs. The Duct Free system has mini-units in each room of the residence, which provides each room's occupant control of how cool or warm they prefer the air. The units are typically mounted on walls indoors, and attached to an outdoor compressor. While this duct-free system might sound ideal, it can be an eye-sore to homeowners. Some people prefer to add these to specific rooms of their home like an addition to their house or a garage or attic. Some homeowners prefer this type of system because they like to be able to control each room individually, but most of the time you will see these systems in hotels.
PACKAGED HEATING AND AIR
This system is the most compact because it is all in one unit that is stored inside the house, usually in an attic. It is best suited for smaller homes where it can be very efficient and easily maintained. The heating element typically generated electrically, but other models of this system can also combine gas and electric. Also, this system is mostly used in warmer climates because the heating system in it isn't as powerful as the other types of systems.
If you are unsure of the type of system you have in your home ask your service technician the next time they are servicing your HVAC system. The technicians at Five Star are incredibly knowledgeable and happy to educate our customers. Contact Five Star at 864-715-9906 to meet with one of our expert heating and air conditioning technicians.